The two shots below are from Print 09, a graphic arts trade show that takes place in Chicago every four years. Xerox brought in Tory Belleci, Kari Byron, and Grant Imahara of the MythBusters television show to help them bust some digital printing myths.

On stage: Grant, Kari, and Tory chat with Xerox executives on stage after the event.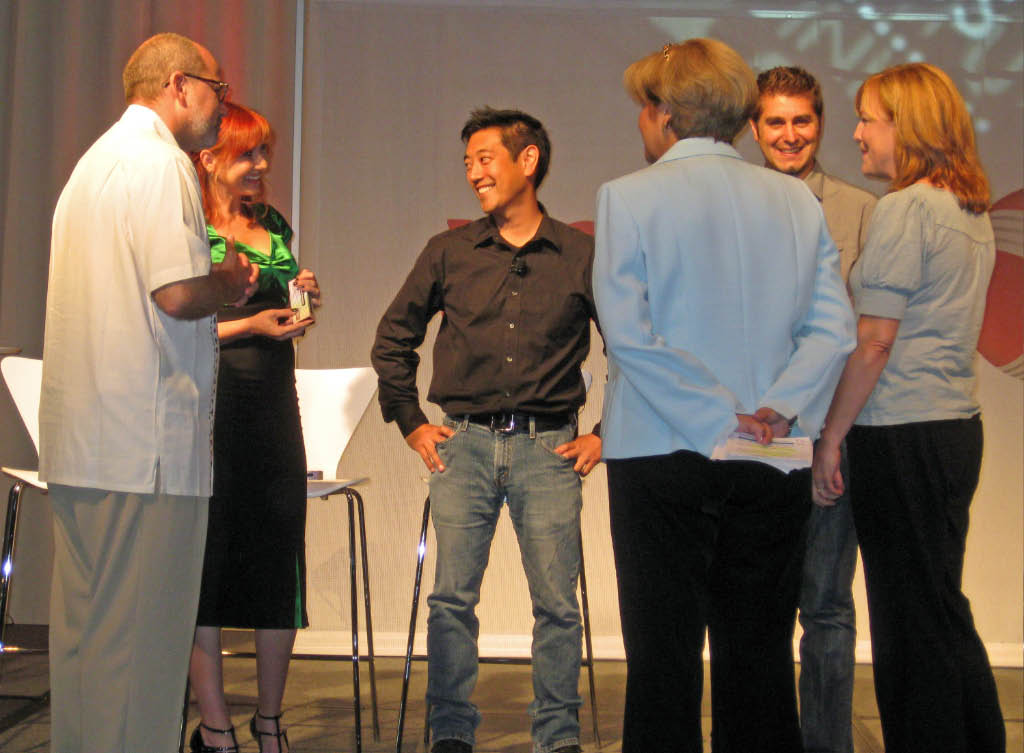 Autograph card: Tory, Kari, and Grant signed autographs for visitors to the Xerox booth.


Return to the Free Fall Research Page home page.